Recently, there has been a few articles hitting the evening news and news publications regarding companies fighting back against "unfair" internet reviews on Yelp, OpenTable, Facebook, PinInterest and numerous other sites.
The companies involved have called "foul" on "overly negative or disparging" reviews. In fact, it has come to light that various service providers and contractors now have in the fine print language that forbids or restricts an individual from posting any negative comments. In fact, some have added pretty hefty fines if they catch you or me complaining....even if itis legit!
As you can imagine this has gotten a number of people riled up. I know of people that believe social media provide a platform to give a shout out about a really good provider and to warn off others if the service was poor or over priced or simply the indiviual was the rudest person ever met.
Yet, those riled up may see legislation that gives them a right to review. The HomeAgain Newsletter, by Al Clark, shared the below.
Consumers Can Yelp All They Want If Bill Passes
When you have a bad experience with a home improvement contractor, a lawn service or any other business you should be able to write an online review about the company without worrying that the company will retaliate
That's the idea behind a bill recently introduced in Congress by U.S. Reps. Eric Swalwell (D-CA) and Brad Sherman (D-CA). The Consumer Review Freedom Act would make it illegal for businesses to penalize customers who write negative reviews on Yelp or other online review sites.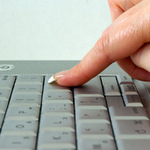 In early September, California passed a law banning "non-disparagement" clauses in consumer contracts. The
California law
gives consumers the right to sue companies that try to enforce a non-disparagement clause.
The federal bill would give the Federal Trade Commission and states the power to sue companies who violate consumers' free speech.
The bill was a reaction to several companies' attempts to dissuade people from writing honest reviews. In one of those cases, online retailer KlearGear included a clause in its terms of agreement that made consumers promise not to disparage the company, or risk paying a $3,500 fine.
After a customer wrote a negative review of the product, KlearGear sent her a $3,500 bill for violating the disparagement clause of the sale agreement. When the customer refused to pay the $3,500 bill, KlearGear reported the bill to a credit bureau as an unpaid debt.
The customer sued KlearGuard and in May, a judge ruled against the company, saying it violated the Fair Credit Reporting Act, defamed the consumer and intentionally inflicted emotional distress.