Don't know if you caught the interview with the Target CEO on ABC Nightly News on Black Friday.
Though speaking on the sales at the Target stores and online free shipping, the topic turned to the data breach last Christmas at Target. The summary of the CEO's response was "a good team is working around the clock to ensure your information is safe"(my summary).
Since then Home Depot and others(including government computers) have been hacked with sensitive data taken. I know I was caught up in the Home Depot as my credit card company caught fradulent charges for amounts that I would never charge on a website that I hadn't visited in four to five years. A new credit card and all is well.
No doubt the need is all our credit cards to utilize the new technology of the EVM chip. I understand much greater security is provided by this EVM chip. Unfortunately, U.S. card issuers have been slow to roll this out(it is expected next year some time).
Thus, we must be cautious during Christmas 2014. Often during the holiday season, the search for bargains or for the unique gift our love ones desire cause us to go to different retailers than normal. Whether on line or brick & mortar, we expose our credit cards to more options for the hackers.
The information below has been shared before but it is worth sharing again! I thank Al Clark for sharing this article with me. Please take heed and share with your friends and family!!!
"LETS MAKE IT IMPOSSIBLE TO BE "TAKEN" IN 2014/2015!!!!
Home Depot Admits Data Heist! 3 Ways To Protect Your Credit After A Data Hack (resend)
When your credit card or bank accounts are compromised by a data breach, like the ones that affected millions of Home Depot and Target consumers, take these three steps to protect yourself:
#1 Watch Out For Scammers
After a breach, scammers send texts, emails and make calls that seem like they're coming from the company whose data was breached.
This communication, known as phishing, might include the personal information that was stolen by the hackers.
Don't be fooled because your bank account, Social Security, or credit card number is mentioned.
If you have questions, reach out to the company that issued the card or your bank representative.
Don't respond.
Don't give any additional information.
Delete the emails and texts.
Hang up on callers.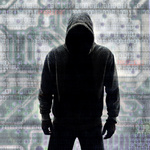 #2 Watch Your Accounts
Review your bank and credit card statements as soon as they arrive. Report suspicious activity immediately to protect your rights as a consumer.
The easiest way to keep an eye on your credit is to purchase a credit monitoring service that sends you an alert when your balance changes or a new account is opened in your name.
You can also monitor your credit by asking for a free copy of your credit report three times a year from
AnnualCreditReport.com
, or by calling (877) 322-8228.
You can pull one credit report a year from each bureau. Since there are three bureaus, you can pull your credit report every four months or so for free.
#3 Consider Freezing Your Credit
A credit freeze isn't going to stop the hackers from using your stolen credit card information to make charges, but it will stop new accounts from being opened in your name.
While your credit is frozen, however, you can't open new accounts. That's an issue if you're in the process of getting a mortgage, applying for a job, renting an apartment or buying insurance.
The Federal Trade Commission has a
great article
that explains how a credit freeze works.
To freeze your credit, contact the three credit bureaus: