This is a must read!!!
Albert Clark via his Home Actions Newsletter shares information on a Democrat's desires to make significant changes to the Credit Report process.
Maxine Waters(D-CA) wants to have the credit bureaus expunge negative information from Credit Reports that are common reasons people's credit scores are low. Though as your read this article, you will note some common sense items like removing accounts paid or closed after a given time frame. Such common sense items simply declutter a report and could be noted in a summary format(i.e. 3 credit cards paid in full, 2 mortgages Paid in Full, etc).
Yet, it would appear that Congresswoman Waters desires to eliminate poor payment history that mortgage companies, car dealers, furniture stores, credit card providers, ect rely on to determine the credit worthiness of a borrower.
If Congresswoman Waters goal was to simply eliminate the errors that are common on credit report, she would have every lender, Realtor, business owner and on and on behind her. Removing an error on one's credit report can be an ardous task. Her idea that all Credit Bureaus must maintain records of all errors corrected is a very good idea.
Without a valid credit report mechanism, credit could tighten up or look for other measures to determine the credit worthiness of a borrower.
Read the article and let me know your thoughts?
If you haven't yet got your annual free credit report, now is the time to act!! Link in the article at the bottom
House Democrat Wants Big Changes In Credit Reporting
Citing the countless Americans who have experienced heartbreak, frustration and devastation as a result of incomplete or erroneous information on their credit reports, Congresswoman Maxine Waters (D-CA),wants to make sweeping reforms to the U.S. consumer reporting system.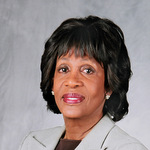 "Credit reports are no longer just used exclusively by lenders in making a credit decision," Rep. Waters said. "More and more, credit reports are used in a variety of ways, from employment decisions, to determining a consumer's ability to rent a home, buy a car or purchase insurance."
According to the Federal Trade Commission, one in five, or roughly 40 million consumers, have had an error on one of their credit reports. About 10 million consumers have errors that could increase the cost of credit available to them.
What Waters Wants
Waters' proposed bill, The Fair Credit Reporting Improvement Act of 2014, would:
Remove adverse information about late mortgage payments if your loan is found to be unfair, deceptive, abusive, fraudulent or illegal.
Remove most adverse information from your credit report after four years.
Force credit reporting agencies to retain all records for as long as adverse information about you remains on your credit report.
Remove fully paid or settled debt from credit reports, including medical debt.
Remove adverse information when delinquent private education loan borrowers make nine consecutive on-time monthly payments for a certain period of time on their loans.
The draft proposal also restricts the use of credit reports for employment purposes. Employers are increasingly using credit reports to screen job applicants despite a lack of adequate data to show that a person's credit is predictive of their job performance.
It also sets a dollar amount that a consumer can be charged to buy their credit score from credit reporting agencies (CRAs), while also requiring CRAs to provide consumers with a free annual credit or educational credit score upon a consumer's request.
Free Credit Report
Need advice on improving your credit score so you can refinance your mortgage or qualify to buy a new home? Contact me and I'll put you in touch with a mortgage loan officer who can work with you to improve your credit so you qualify for the lowest possible interest rate.